Total length :

19 cm

Length when folded :

10 cm

Width :

1.9 cm

Weight :

95 gr
folding-knives
Missia damascus
Total length :

19 cm

Length when folded :

10 cm

Width :

1.9 cm

Weight :

95 gr
Damascus steel
The technique to make this material is based on the stacking of steels with different hardnesses: the block that is obtained is stretched, sometimes twisted, folded upon itself… These operations are repeated until several hundreds of layers are obtained. Acid treatment will then reveal more or less geometric lines and motifs.
To maintain this steel, you must use the same technique as for carbon steel; it is however important to clean the blade immediately after using it, without scratching it, to preserve the lines on the blade.
Ebony wood
The ebony wood that the Ceccaldi company uses is dry and healthy. It has a black, very intense, sometimes light brown-veined colour. It will form a patina over time but will become matter. To maintain ebony wood, it is crucial not to plunge the handle into water. It is also necessary to oil the handle, once or twice a year, with camellia or olive oil for instance.
The Missia was created by Simon Ceccaldi in homage to the Corsican grandfather (Missia means grandfather in southern Corsica). Model of intermediate size between the vendetta and the zoza it fits perfectly in a pocket or bag and keeps a length of blade sufficient for all the uses of daily life. The locking system for the Missia is a forced notch, it is fully mounted using stainless steel screws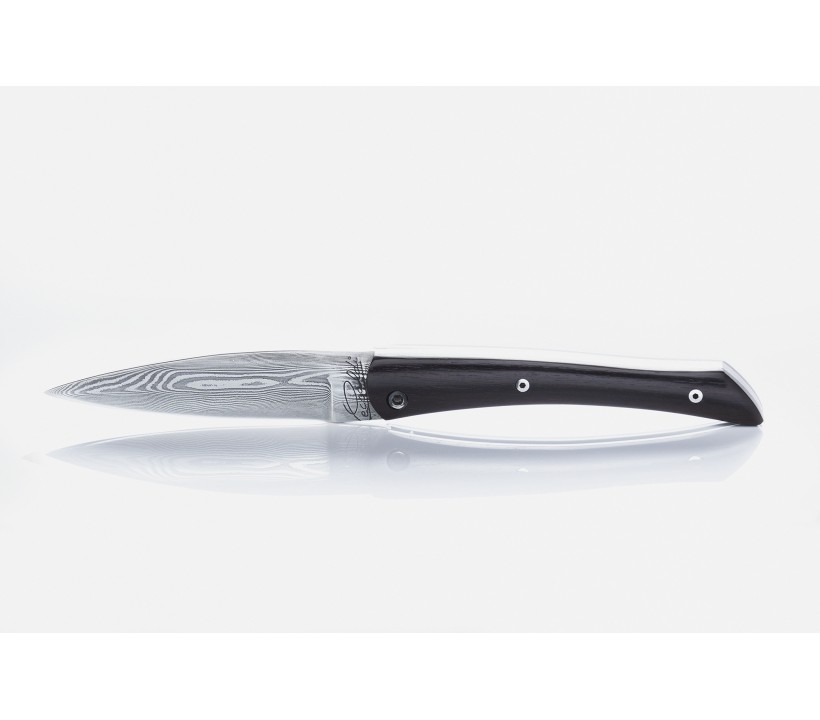 Our latest creations
Just out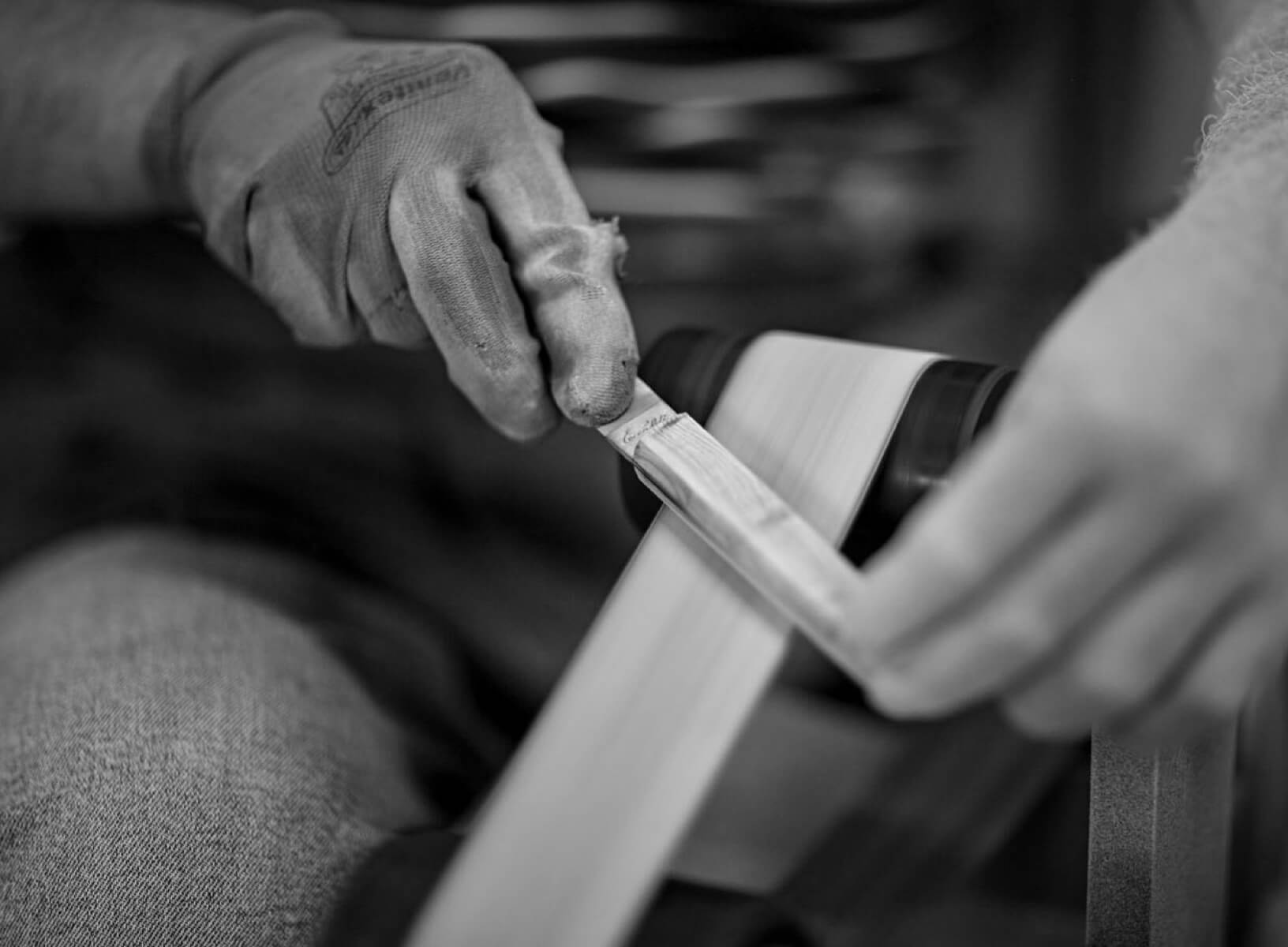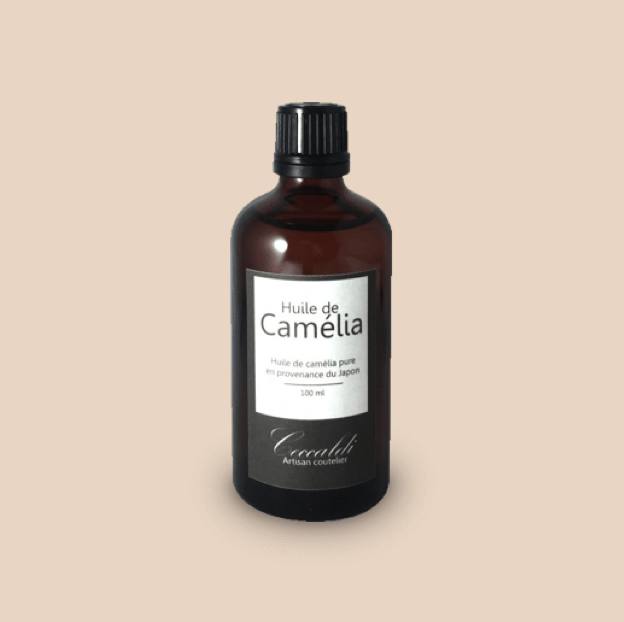 Maintaining your knife
Our maintenance tips
Ceccaldi knives have a lifetime guarantee. However, to take advantage of this guarantee, you need to follow the maintenance tips below, and of course never put the knives in the dishwasher.