Total length :

22 cm

Width :

2.5 cm

Weight :

100 gr

Set of :

6 pieces
table-knives
Zoza table
Total length :

22 cm

Width :

2.5 cm

Weight :

100 gr

Set of :

6 pieces
Stainless steel
The perk of stainless steel is that it is easier to maintain than carbon steel, which is ideal for table knives or occasional pocket knives. Sharpening it is less easy, so it needs to be done more often, before the blade becomes blunt. You will thus ensure the sharpness of the blade throughout the lifetime of the knife. It can definitely be cleaned with water.
Ram's horn
Ram's horn is first of all plunged into a bath of hot oil before being straightened in a vice. After this step, the horn is ready to be cut to fit the shape of the handles of our knives. It is a living material, with nuanced colours that go from blond to jet black. We use the external part of the horn; it has natural bumps, which enhances the unique dimension of these handles. To maintain this horn, it is crucial not to plunge it into water, and oil it once or twice a year with olive or camellia oil.
The Zoza was created by Simon Ceccaldi to celebrate the 30 years of the house, Zoza being the name of the village where the Ceccaldi family is from and where the first workshop was installed. This table knife model comes directly from a folding knife, which gives it a fairly compact size, balanced with the size of a fork. The handle is fixed with epoxy glue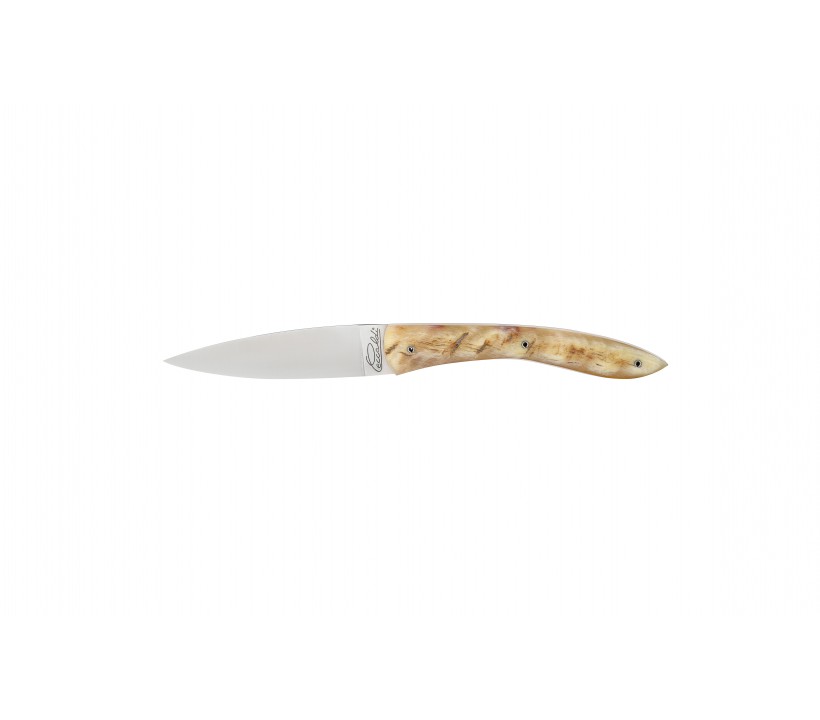 Our latest creations
Just out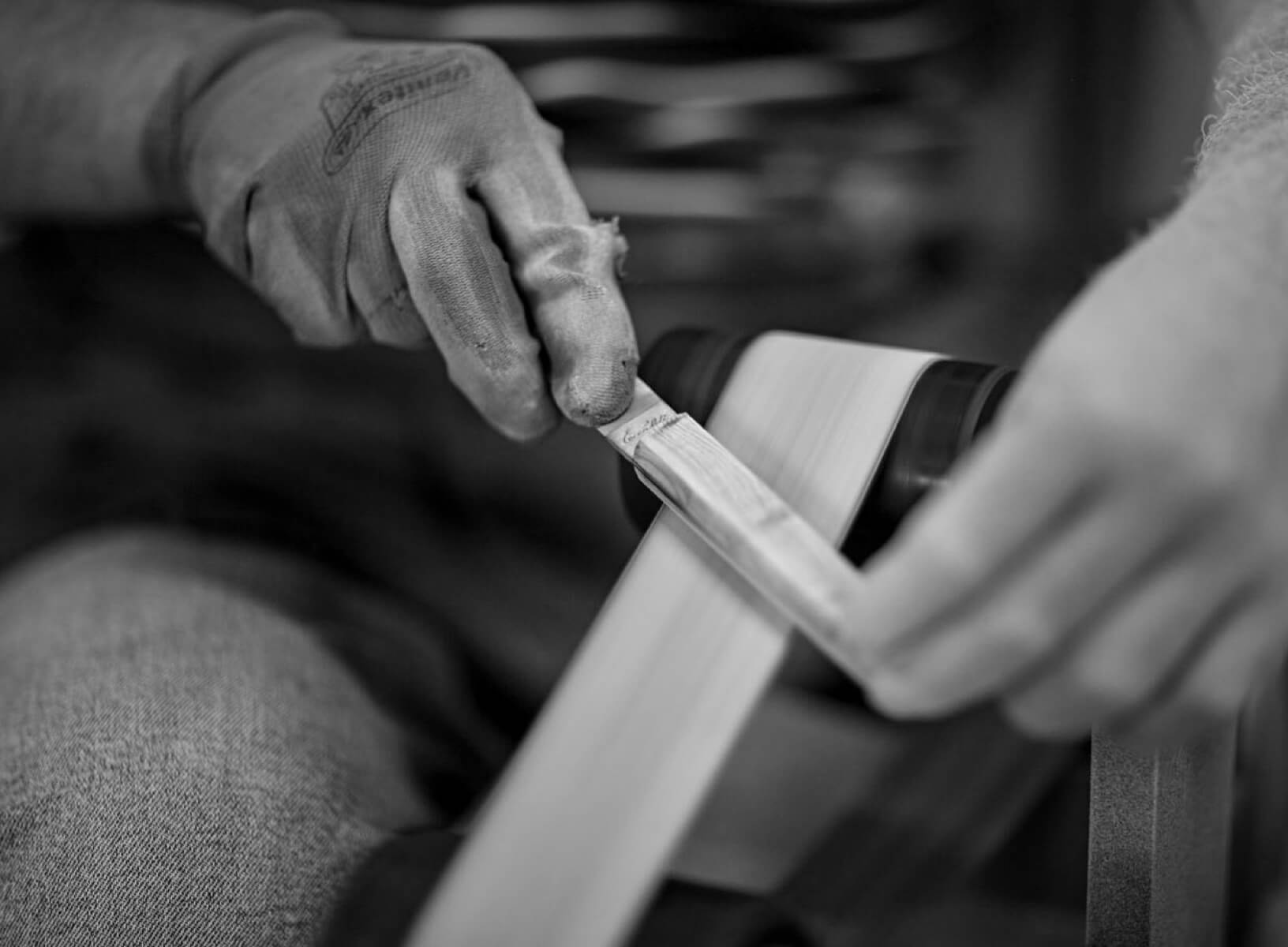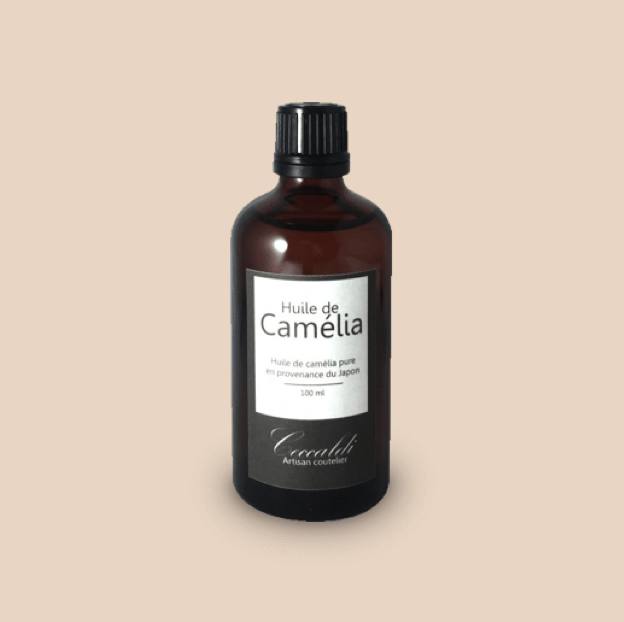 Maintaining your knife
Our maintenance tips
Ceccaldi knives have a lifetime guarantee. However, to take advantage of this guarantee, you need to follow the maintenance tips below, and of course never put the knives in the dishwasher.